Neighborhoods Mix-n-Match Tours
The Details:
Let's really dig in to your favorite section of the city!
Choose two or three of our featured neighborhoods in Boston Proper and explore the exciting details and fascinating stories of our city by pedicab. Let our drivers thrill you with their clever and intimate knowledge of this city's finer points and funnier highlights.
Boston's personality and culture is found in the details of it's vibrant neighborhoods. There is just so much more to our city than incredible history!
The Back Bay, South End, Fenway, The Greenway, Downtown, North End, Seaport and Beacon Hill all have incredible sights and delights that come alive on a pedicab. Why not ride through a mini-sampler of your favorites?
The Important Stuff:
Tour lasts 90 minutes (longer by arrangement)
From $130.00 /pedicab
(Pricing varies on time of day.)
For up to 3 adults or 2 adults and 2 kids.
In the case of lousy pedicabbing weather we'll reschedule our trike festivities at another time or date.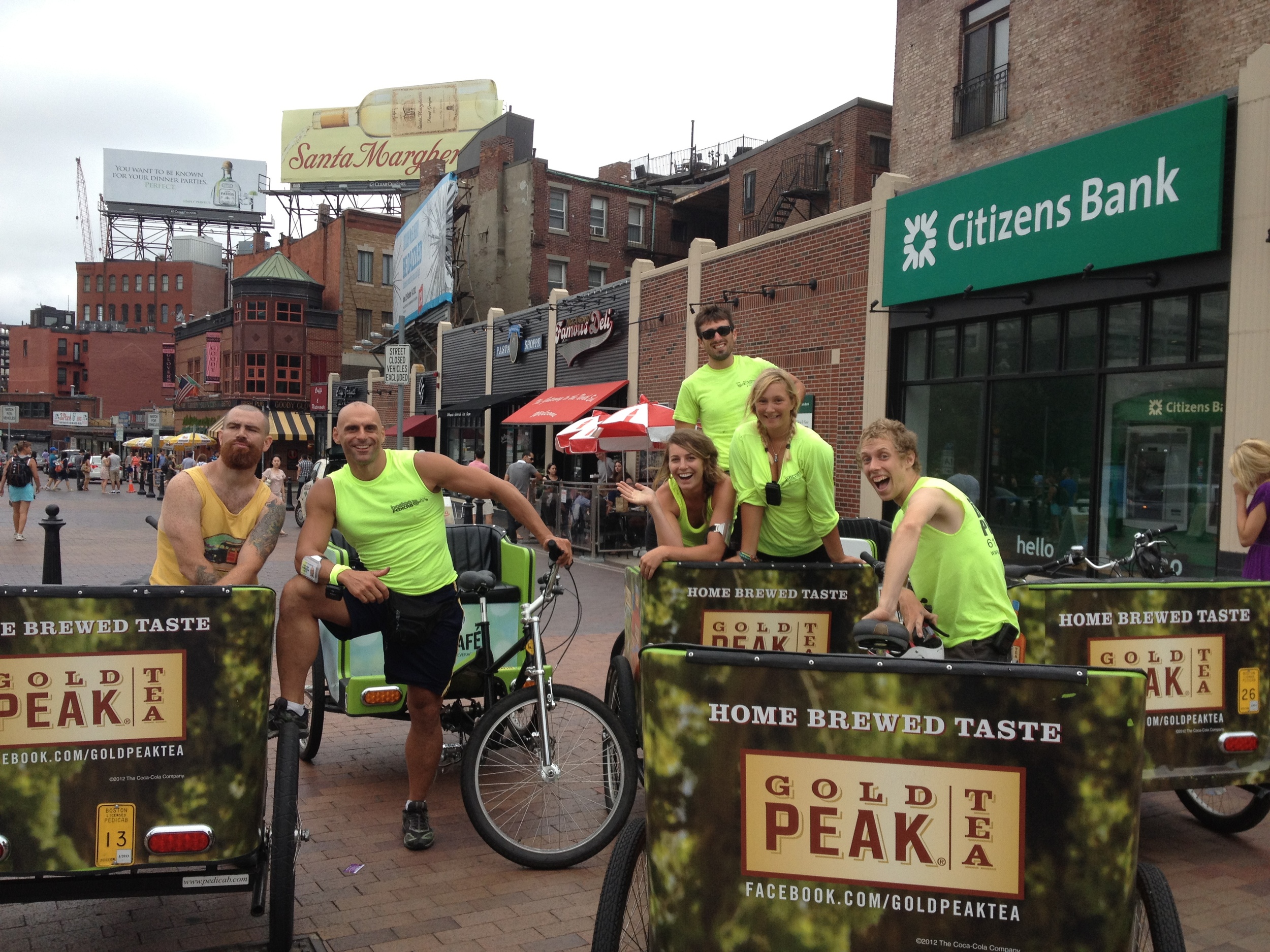 Neighborhoods this tour may pass through:
Head back to the Main Tours Page:
Check out our other tours: