The Ultimate Customized Personalized Pedicab Tour!
The Details:
You name it, we find it! It's the customized tour that's all about you!
Hop on to the undisputed #1, street-level, look-and-point, full-monty, easy-to-understand, better-than-the-rest, fall-in-love-with-Beantown tour of Boston!
What makes it the best? You do!
Our riders will learn about what you want to see and then construct a tour on-the-fly based on your interests. Everything from quirky stories to remarkable views to romantic rides to hilarious people-watching – the possibilities are endless!
Art, architecture, fun facts and great conversation await you on the tour of Boston that starts and ends with the best part: you!
Let's get creative and get rolling!
The Important Stuff:
Tour lasts 2 hours (longer or shorter by arrangement)
From $170 per Pedicab
For up to 3 adults or 2 adults and 2 kids.
In the case of lousy pedicabbing weather we'll reschedule our trike festivities at another time or date.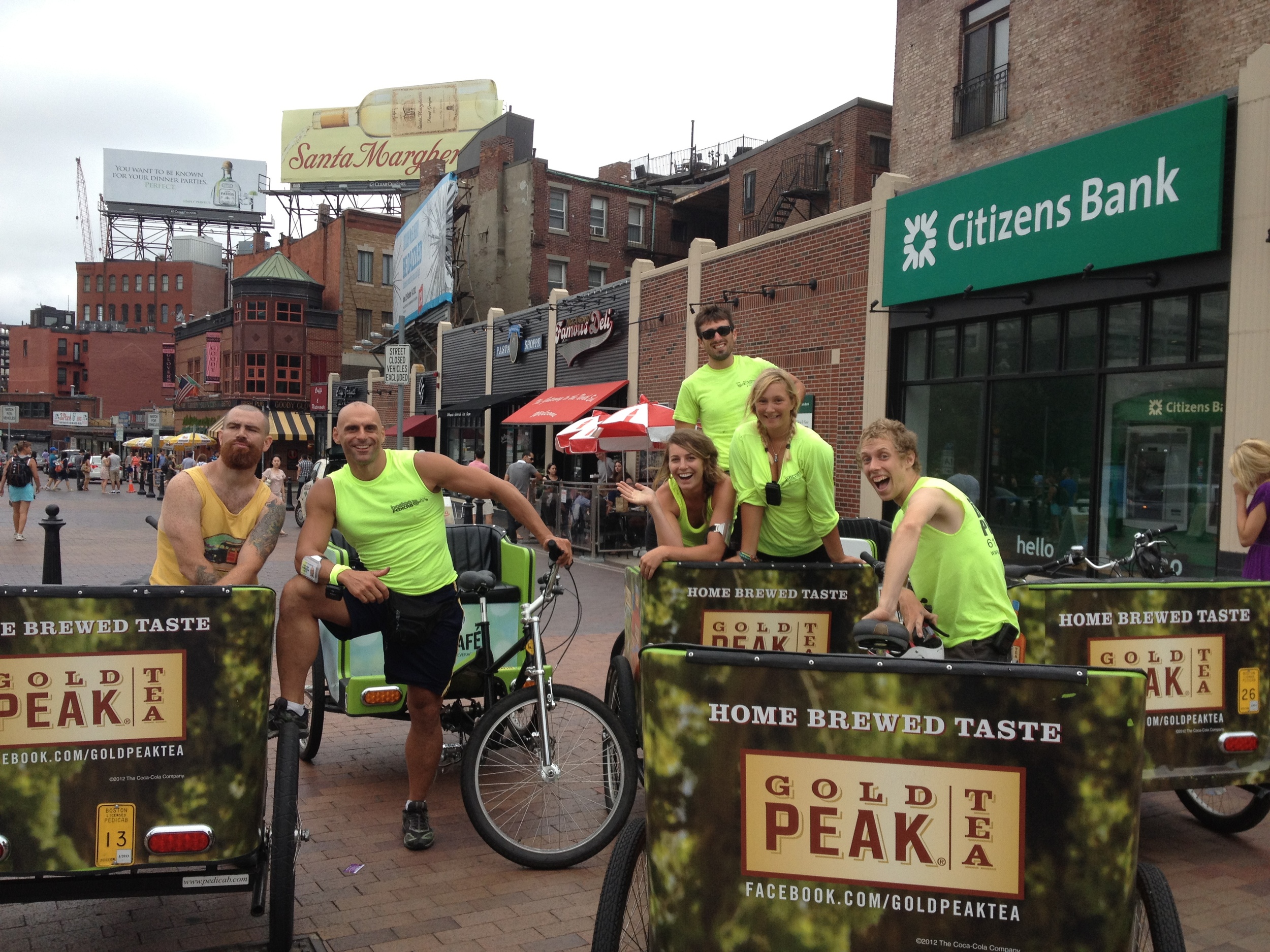 Neighborhoods this tour may pass through:
Head back to the Main Tours Page:
Check out our other tours: