The Back Bay Ballyhoo Tour
Boston's Back Bay is what locals consider our "other" downtown. Bustling with people, this neighborhood is where the chic and new meets the opulence of the antiquated.
Pahks, Ahts & Smahts: The Fenway Tour
If you think The Fenway is just a ballpark, think again! The eclectic Fenway is also a neighborhood full of art, design, gardens, academics and fun!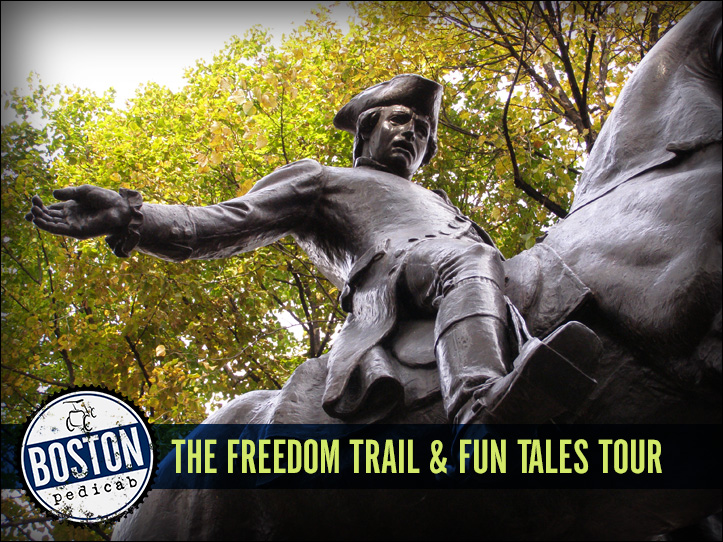 The Freedom Trail & Fun Tales Tour
The revolution will be tricycle-vised! Join us for a glimpse at the Hub's #1 "Must-See" historic attraction.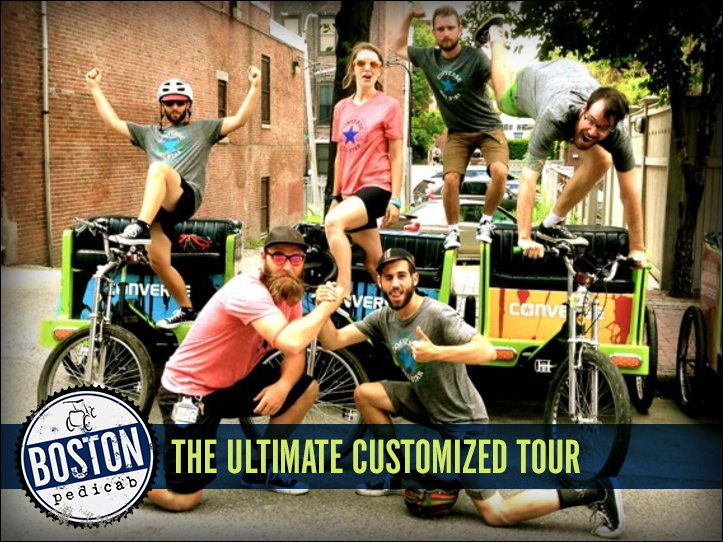 The Ultimate Customized Personalized Pedicab Tour
You name it, we find it! The undisputed #1 best, look-and-point, better-than-the-rest, fall-in-love-with-beantown tour of Boston!
The Liberty & Laughs Tour
Let's pedicab through history! Historical tours are among of the most popular tours offered by Boston Pedicab for good reason: this is America's history city!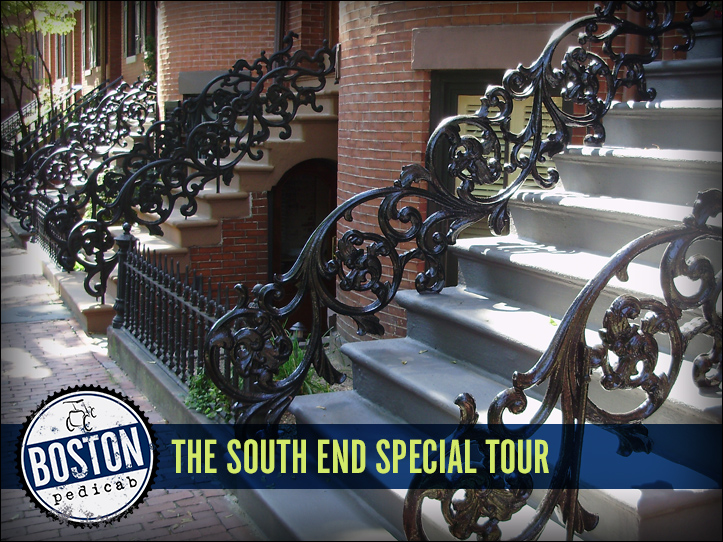 The South End Special Tour
See what tourists call "the best part of the city that other tours missed!" The history, scenery and scuttlebutt of the South End, Back Bay and Fenway!
The Facts & Foodies Tour
Boston is a foodie's dream! Yet, when coming in from out of town, it's hard to know where the culinary delights are. We will take you to primo spots only local know!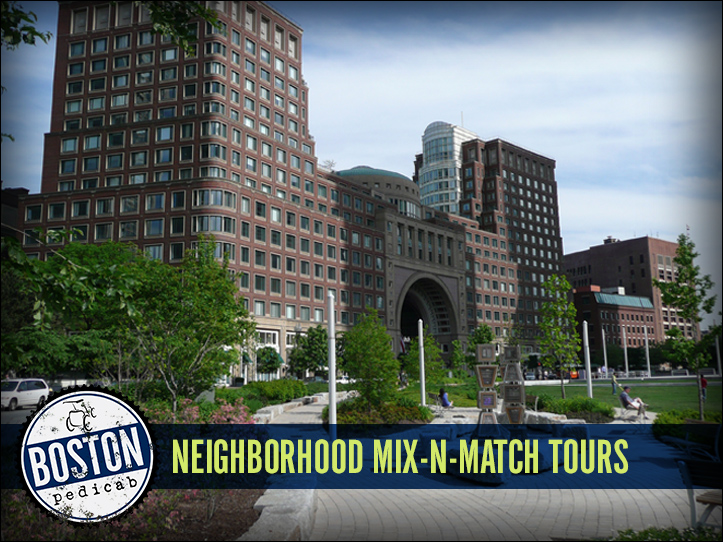 Neighborhoods Mix-n-Match Tours
Take your pick of two or three neighborhoods in Boston Proper and explore the exciting details and fascinating stories of our city by pedicab.
Tour Image Gallery